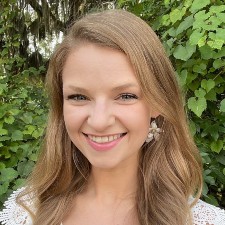 Caroline Christiansen
Teacher
I graduated from Chatham Academy in 2010 and received my Bachelor's degree in history from Georgia Southern where I also studied foreign languages such as French and Spanish.
I view working at Chatham Academy as more of a passion than a job as it creates an environment where I can truly reach a student's individual needs, and also because of the school's unique strategies in helping children overcome their academic struggles. Having been a student here myself, I thoroughly believe in Chatham Academy's mission in helping each student reach success.
My hobbies include working with stained glass, traveling, swimming, reading, and driving around in my Jeep Wrangler.
CLOSE